This article is going to highlight the best players on the Arizona Cardinals that could help your fantasy team in 2019. Now, it goes without saying that there aren't a ton of high end fantasy studs on the worst NFL team in 2018. However, with a youth movement, a new and exciting coach, and a new quarterback, the Cardinals might surprise people. 
David Johnson
Easily the top choice, David Johnson is a fantasy beast. Even in a "down" 2018 season, he finished as a top 10 running back. Now with a new system designed to play to his strengths, Johnson has a shot to return to top dog status when it comes to running backs. His duel threat ability allows him to be a true workhorse, which is hard to come by these days. Remember he was the best running back in football in 2016.
Kyler Murray
Now the quarterback position is very deep, so you might not be rostering Murray. If you are into drafting late quarterbacks, Kyler might be the best option. His duel threat ability gives him a floor that some quarterbacks cannot match. If Kliff Kingsbury and Kyler gel the way most think they will, then we might see the best rookie season from a quarterback in fantasy football history.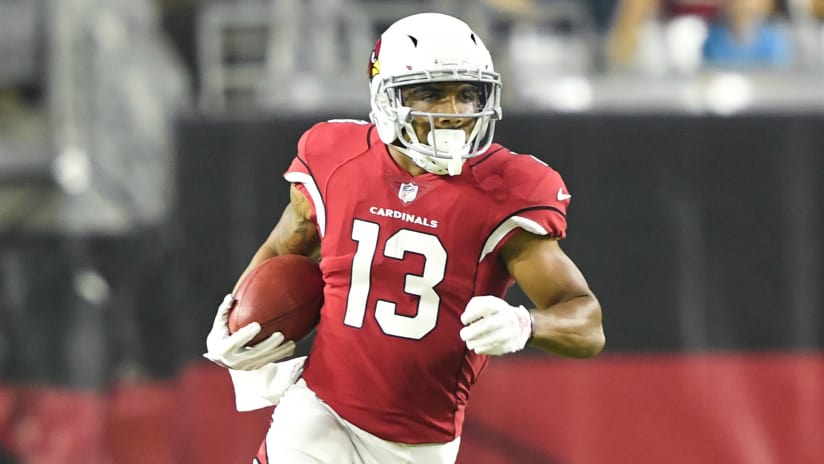 Christian Kirk
The new spread offense does wonders for Kirk. He flashed as a rookie and is now fully healthy. His ability to play in the slot and on the outside allow him to be a moving chess piece, perfect for creating fantasy opportunities. He might not lead the Cardinals in targets, but he has a shot to lead the team in receiving yards. 
Larry Fitzgerald
The ageless wonder is entering another season as the Cardinals main target. He might not see the monster target share that he is known to receive, but Larry Legend should be the security blanket for Kyler Murray. He is still a massive target in the middle of the field and can win in the RedZone. Look for a solid WR3 season out of Fitz. 
Andy Isabella
Lastly, this was a toss-up between Hakeem Butler and Isabella. I went with Isabella due to his blazing wheels and route running ability. Isabella is a mismatch waiting to happen and I expect Kliff Kingsbury to use Isabella like Tyreek Hill was used in Kansas City. He may not have the same target share and opportunities as Hill, but I do expect some long touchdowns and explosive plays coming from Andy Isabella in 2019.