With training camps starting, the offseason is beginning to draw some buzz around the sports world. There are positional battles all around the league and there are some that will become fantasy relevant. Here are the three fantasy position battles that can potentially lead to a stud fantasy player. 
Philadelphia Eagles Backfield
The Eagles are notorious for deploying an anti-fantasy running back by committee when it comes to their running back touches. Well, there backfield looks a whole lot different this year. They traded for Jordan Howard and added second rounder Miles Sanders. Now the early down role should be a battle between Sanders and Howard. This role will likely lead to some goal line touchdowns and more touches. The third down role is likely secured by Corey Clement. The thing to watch is if Sanders secures the early down role, he is a more than capable pass catcher. Which means he has a decent shot of becoming the most utilized running back on the ground and in the air. Remember, opportunity leads to fantasy points.
Redskins Quarterbacks
While you are most likely not going to draft a Redskins QB as your fantasy starters, there is some fantasy implications here. Dwyane Haskins seems to be the best option under center thus far. This is great news for pass catchers in Washington. I would be extremely interested in third round rookie Terry McLaurin as a late round sleeper. He caught passes from Haskins at Ohio State and ran a 4.35 at the combine. Also a better QB makes it more likely that Jordan Reed, Josh Doctson, and Chris Thompson to have some sort of fantasy impact.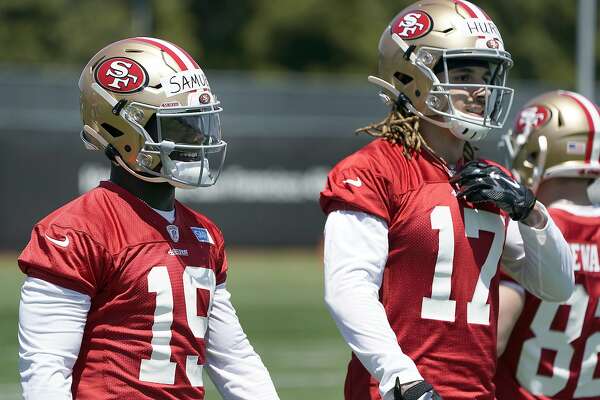 49ers Number One Receiver
The 49ers were aggressive in adding talent on the offensive side of the ball this offseason. They added Tevin Coleman and drafted Deebo Samuel and Jalen Hurd. The battle for the top receiver is up for grabs. With his familiarity in the system, Dante Pettis has the early edge, but the talent of Samuel and Hurd cannot be ignored. Whoever wins the number one spot will have enticing upside in this offense.