With teams going into their summer schedules, the fantasy community is starting to get together and discuss the draft in August. As of right now there are three names that should be the first overall selection in fantasy drafts this summer. This article is going to discuss the pros and cons of each, as well as give my final verdict on who I believe should be the first overall selection.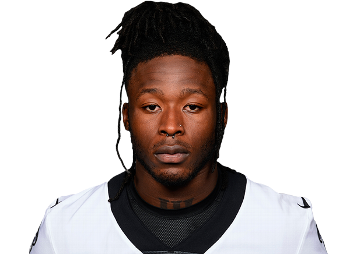 Shout out to Alvin Kamara who will not be featured in this article but will likely be the fourth overall pick in 99 percent of drafts come this fall.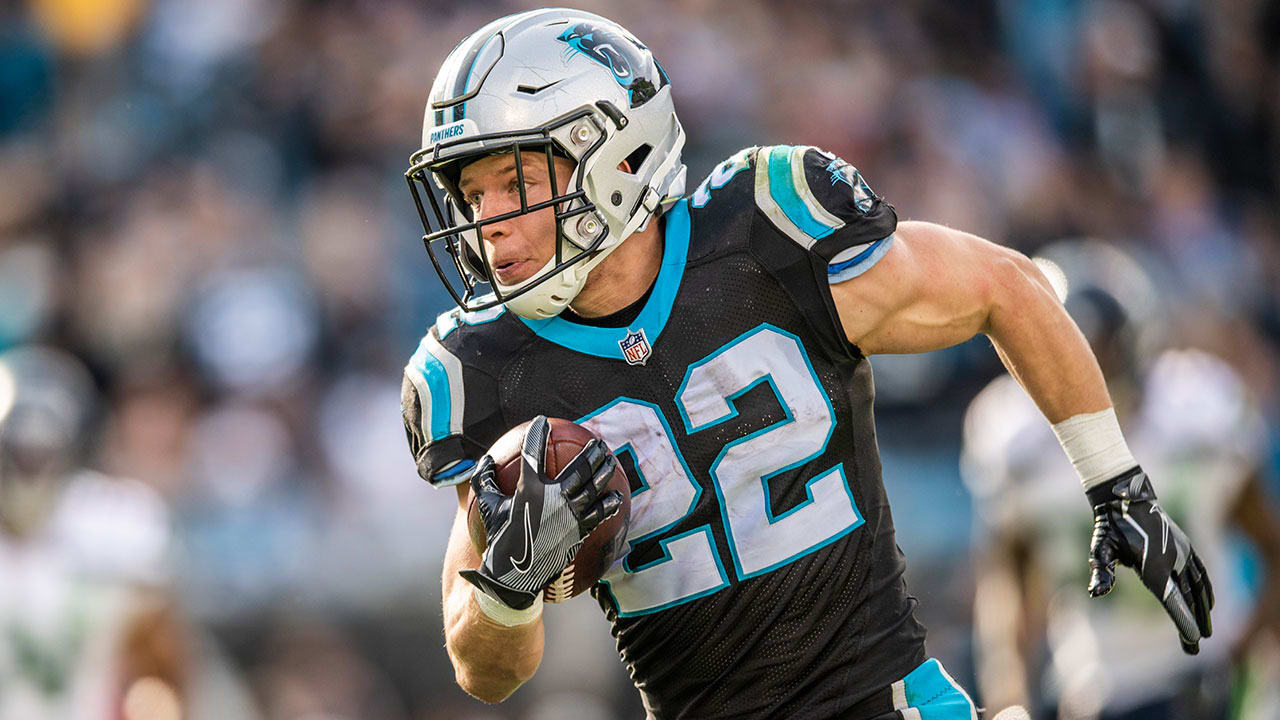 Christian McCaffery
Run CMC enjoyed an historical 2018 fantasy season. He led all running backs with 107 catches and finished with over 1000 rushing yards. He also enjoyed an historically high usage rate and was on the field for nearly every offensive play. CMAC is the definition of a high floor pick. He has the highest floor of any player in fantasy leagues with PPR scoring. You can almost guarantee a season of over 900 rushing yards, 90 receptions, and 8 total touchdowns. The last running back to be considered a lock for those numbers was Le'veon Bell, and he was the number one fantasy pick for years. With no real threat to his workload, you can pencil in CMAC for another monster season.
There are slight concerns with McCaffery. Can his body hold up with the amount of work he is receiving? Time will tell, but the usage rate is extremely high and running backs are exposed to injury more than any other position. Also McCaffery's efficiency was amazing in 2018 and he averaged an absurd 1.18 fantasy point per touch. Even if it the efficiency goes down, the usage will keep his point total afloat, but for how long?
Saquon Barkley
Last year's top overall player is again in the discussion for the top spot in 2019. Barkley had one of the best rookie years in league history and it is clear that this guy will be a force in the league for years to come. He enjoyed a true bell cow workload under Pat Shurmur and that workload clearly isn't going anywhere. After losing Odell, Barkley should see a nice uptick in red zone work and could add to his touchdown total this year. Barkley does his damage as a runner and receiver and has an extremely high floor in ANY format, not just PPR. Barkley is an extremely rare talent in the open field. He forced the most missed tackles out of the running back position and with his route running and catching ability, getting the ball into his hands is an easy task. Look for Saquon to blow up the fantasy boards and finish in the top 5 of overall fantasy finishes. 
There are some cons for Saquon. There is not a ton of elite talent around him, so teams could choose to stack the box and force Eli to throw the ball. Now this was the case last year, and Barkley still had the best year of any player. A full offseason of tape can do wonders however. If teams choose to sell out and stop Saquon running the ball, he will be forced to get his points in the passing game. Not ideal, but doable. Most of Barkley's concerns deal with the Giants and not with Saquon himself.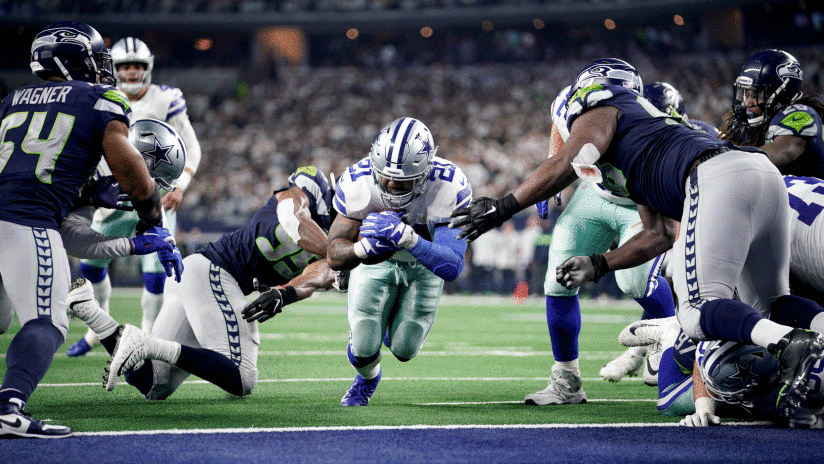 Ezekiel Elliot
Lastly, the final consideration for the top overall pick in 2019 fantasy drafts should be Zeke. Elliot has been a monster when on the field since being drafted fourth overall. He has led the league in rushing two out of the three years he has played a relatively full season. What has fantasy players most excited though is that in 2018, Elliot began to catch more passes. He finished the season with 77 receptions, easily a career high. Elliot has now entered an elite tier which consists of players that are a threat for over 1800 yards from scrimmage every year. The best part about Elliot's fantasy outlook? He still has room to improve. He averaged a career low in touchdown rate, which should return to the norm in 2019. More rushing touchdowns obviously means more fantasy points. Not only will the touchdown rate go up, but this is the best offense that Elliot has ever had around him. With Cooper, Gallup, and Dak in the mix. Elliot will not face stacked boxes as much, and that is music to fantasy players ears. 
There are some concerns with Elliot and most are about his availability. He has missed 8 games in three years due to suspension or rest. Now that may not be a concern considering his elite play when on the field, but considering Elliot has missed the fantasy championship (Week 16) in every year, fantasy players have to take that into account. Also while the offense has certainly improved, Dak Prescott ties into Zeke and his success. If Dak cannot challenge defensed, then the offense becomes stagnant. The addition of Amari Cooper certainly helps Dak, as the offense was much better after Cooper's addition. Overall look for Elliot to finish top 5 in running back rankings, but also note you might not have a full season of Zeke. 
The Decision
All three of these guys should be considered for the top overall selection, and a lot of it comes down to your league scoring and your personal preference. These are the three players in that elite tier that I mentioned eariler. I am the type to chase high floor players. So in a standard PPR league, I would rank these players in this order. Barkley, CMAC, Elliot. However in standard leagues, Elliot could hold the top spot as he is the best bet to lead the league in rushing yards and touchdowns. With all that being said, my consensus top player in 2019 is Saquon Barkley. He offers the best of both worlds whether you are playing in standard, PPR, of Half-PPR scoring. Yes, the offense might be limited, but it is a better offense on paper than last year. Considering his combination of floor and untapped ceiling, Saquon Barkley is my choice for the top overall selection in 2019 Fantasy Drafts.